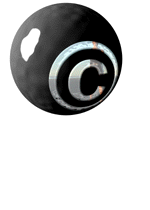 Tuesday, 19 April, 2005
Hello you!
I have updated my resume for 2004. If you know me, you'll be expecting it to be novel-like in its wordiness. In fact I've attempted (largely unsuccessfully) to keep the words to a minimum, so should you wish for more information on anything contained in this document, please do contact me.
I updated my resume because I wanted to be ready if a job ever arose at Mt Aspiring College. If you're reading this and you are from there: Welcome!
If it's my personal website you're looking for, you can access that at any time by clicking on the c-ball from any page.
Righto!
Chris